Follow this link to get News Alert
JOHANNESBURG    –       South African construction company Murray & Roberts said on Wednesday that it had withdrawn plans for a potential merger with rival Aveng (AEGJ.J), saying there was "limited potential" for the deal to go through.
"The board will continue to evaluate the possibility of revisiting the potential transaction in future," the company said in statement.
Aveng confirmed that it had received a formal notice from Murray & Roberts to terminate the proposed deal.
Murray & Roberts and Aveng had announced merger plans in May, but German investment company ATON, Murray & Robert's biggest shareholder, opposed the deal.
Last week, ATON successfully appealed a decision by a South African regulator, allowing the deal to be blocked.
ATON, which has a 25.4 percent stake in Aveng, submitted an appeal to the Takeover Special Committee (TSC) requesting TRP approval be overturned.
ATON and Murray & Roberts have been in a tug of war since March when the German company launched a takeover bid for Murray & Roberts that was rejected as poor value for shareholders by an independent board.
At 0821 GMT, shares in Murray & Roberts were up 1.15 percent while Aveng's shares were up 12.50 pct.
AEGJ.J
Johannesburg Stock Exchange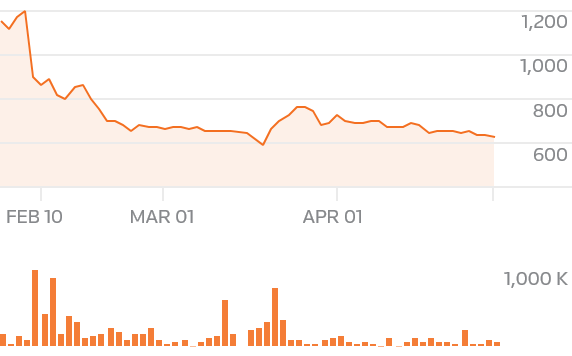 (Reuters)